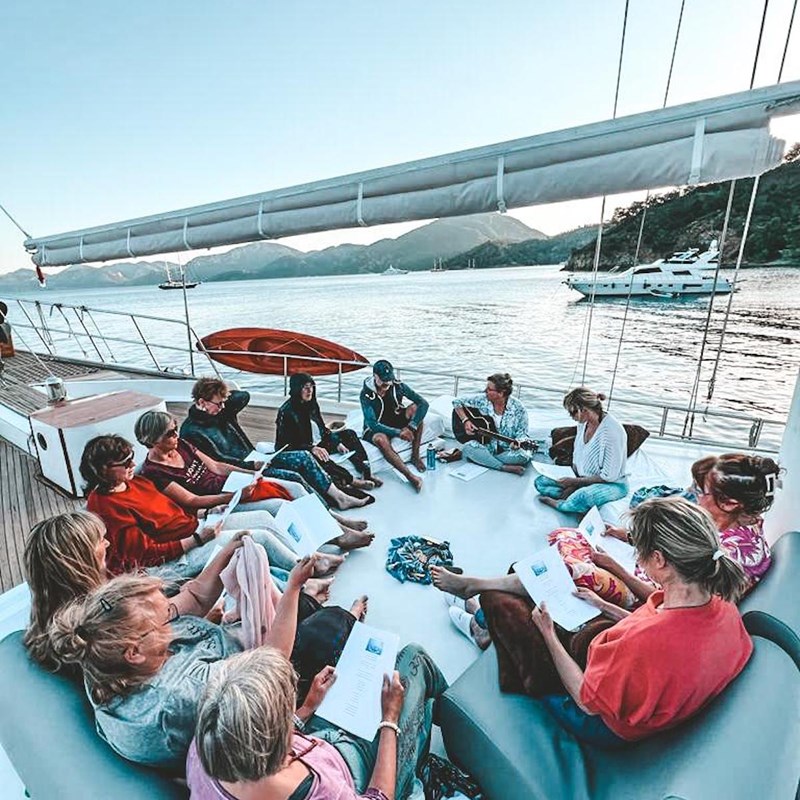 Rim Bahri
I have had many experiences in my life, but this adventure (may 2022) was magical in every way. Osman is a wonderful captain with a super friendly helpful team. I was moved when I had to leave the boat and the team. It left an immense impression on me. I will never forget this trip and there will be a sequel in the future. Sema, thank you so much for being on stand-by at all times and for helping and guiding me in every possible way. I could go on and on with a lot of words but sometimes ... less is more.
Rim Bahri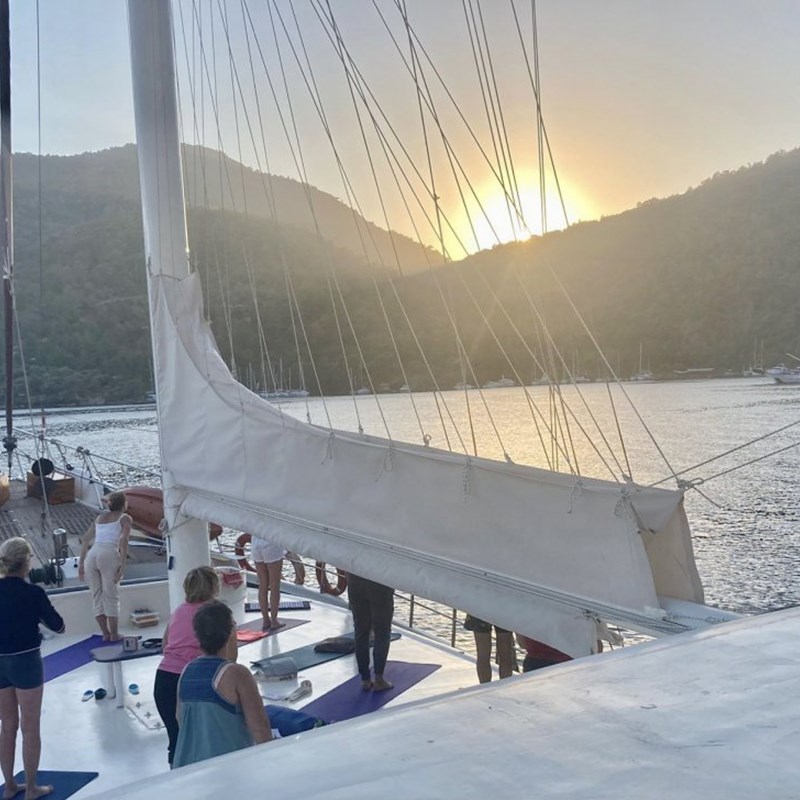 Hilde Van den Hooff
Finally it was time!
After 2 x postponements due to corona, the yoga retreat 'With the breath in the sails October 2-9, 2021' could continue on the boat 'Esinti' of Best Blue Voyage.
As a yoga teacher I left 2 days early to prepare for the group that would arrive on Saturday. It was a very pleasant surprise that everything was arranged down to the last detail by Sema Deket: taxi at the airport, nice hotel, transport from taxi to the boat and her daily follow-up to make sure everything was ok.
On the boat Esinti it became a top collaboration with the captain Osman and the 3 boat boys. Everything is taken care of down to the last detail: the reception, the rooms, the food, the sailing and mooring, the trips. Every form of support I needed to make this retreat into a beautiful and meaningful event was there.
What sticks with me most is the calm consultation with Osman, every day, 'without many words'.
This collaboration has given me confidence in the Best Blue Voyage crew that I will continue to organize yoga retreats on the boat Esinti. A safe environment, discretion, privacy, peace and quiet are essential.
The name 'Esinti' means 'breeze'. And he lived up to this name for me too. With a gentle breeze our balance was tested, our safety supported and our breathing was given all the space to renew. We returned home with full sails.
Thanks Sema and Osman.
You are great.
Hilde Van den Hooff
www.practicedewending.net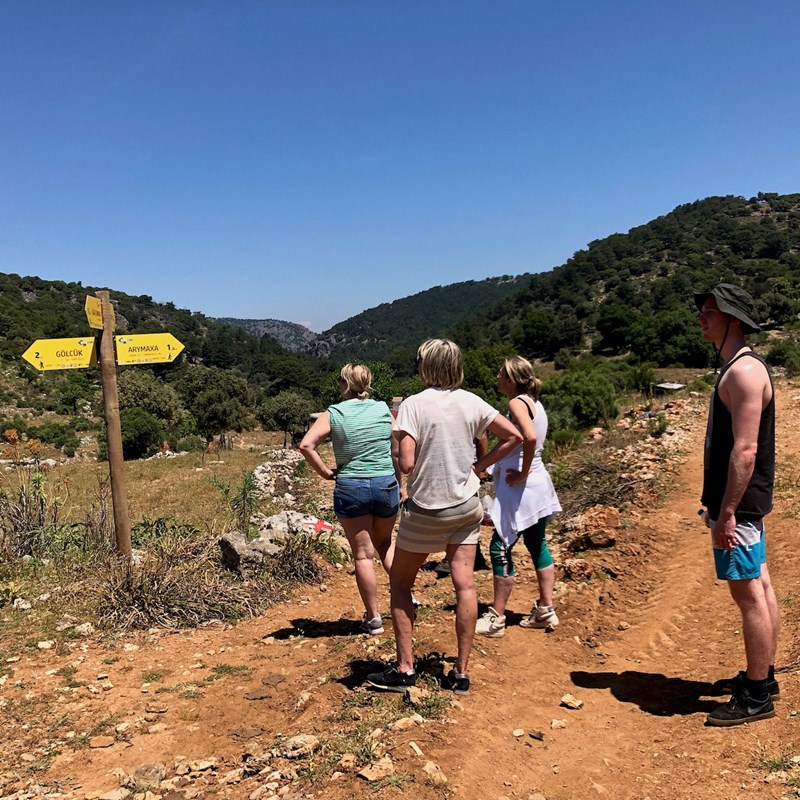 Group from Antwerp Belgium
Juni 2019, Antwerp Belgium
Indien PERFECTIE zou bestaan zouden jullie zeer direct in de buurt komen! Het was fantastisch! Bevrijdend! Een levenservaring om nooit te vergeten. 
Dank ... Dank ... Dank ... wij komen terug!
Jan-Bart Schepers
Heerlijk verwend worden, alles was perfect! 
Dank je wel hiervoor!
Anne-Lies Martens
Dankbaar!
Sis
Dear Osman, Enes, Kamil and Mehmet
It was such a pleasure to stay on your ship. It was my first boat trip on sea and it was zo much fun. So relaxing to hear the wind, smell the  air and taste of all the good, terrific food thad Kamil prepared for us. 
Thank you so much for your hospitality.
It felt a little bit like being a princess. 
Good journey! THANKS
Kathleen Vastmans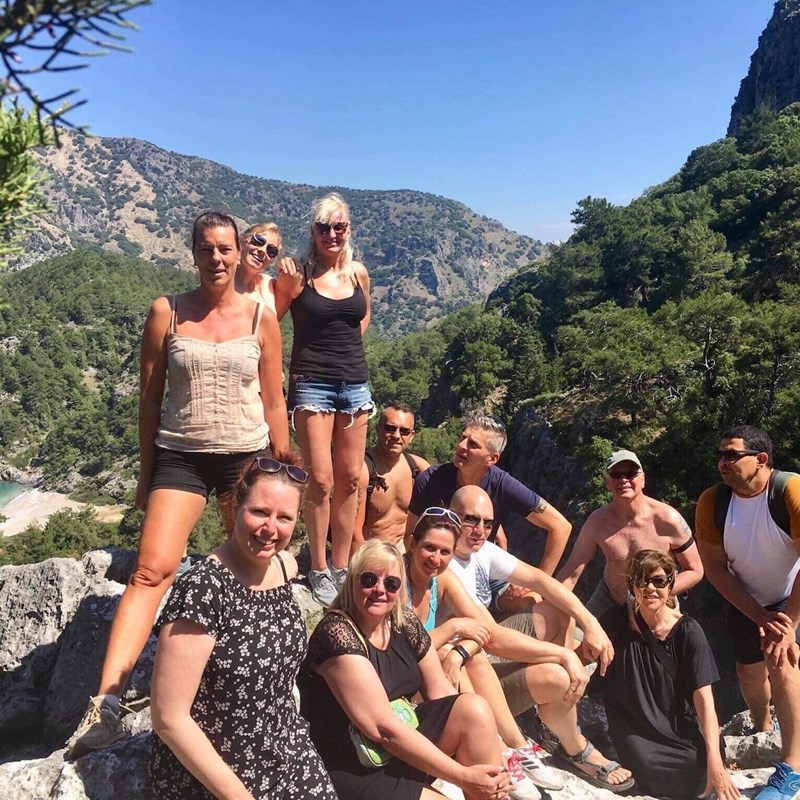 Group from West- Vlaanderen Belgium
Mei 2019, West-Vlaanderen Belgium 
Dear Capitain
The perfection and the commitment of you and your crew combined wit the incredible and breathtaking nature you allowed us to discover on board of your magnificent ship left us speechless. 
Thank you for this magnificent journey.
Thanks to Camil for his magic creations and thanks to Mehmet and Enes for always being there with a big smile. Hope we will meet again.
Tesekur ederim!
Bianca - Pascal - Kahtleen - Miguel - Sofie - Philip - Touhami - Isabelle - Vera - Inge - Peggy - Pascal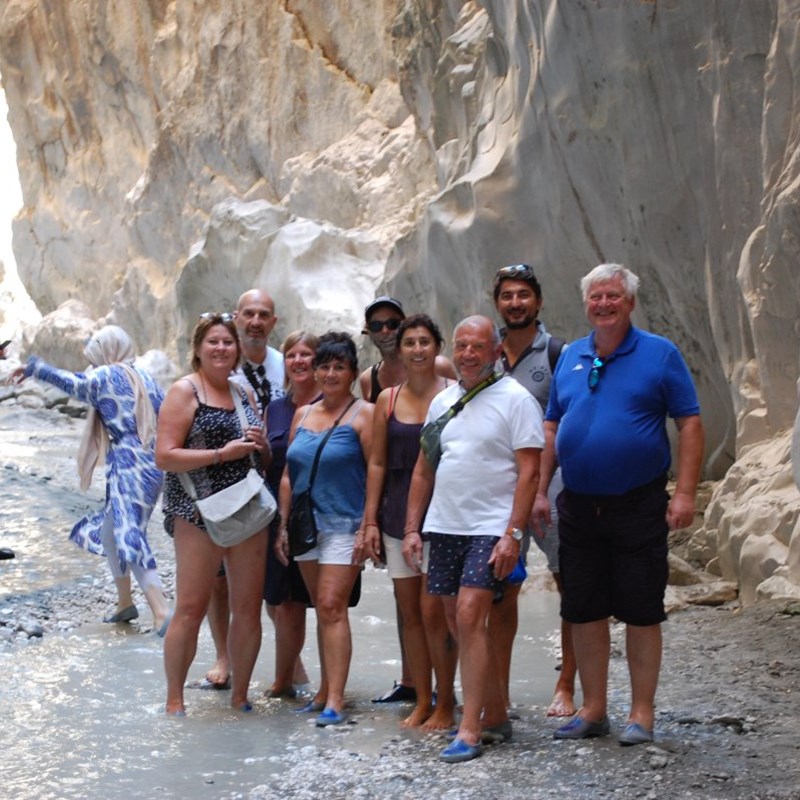 Group from Belgium
Oktober 2018, Belgium
Onvergetelijke reis met de boot Esinti uit de vloot van Best Bleu Voyage.
Lichtblauw water , romantische havenstadjes, zon, lekker eten, verrassende uitstapjes naar wens, super lieve bemanning. Ik raad het iedereen aan om dit eens mee te maken!
Carina Carruet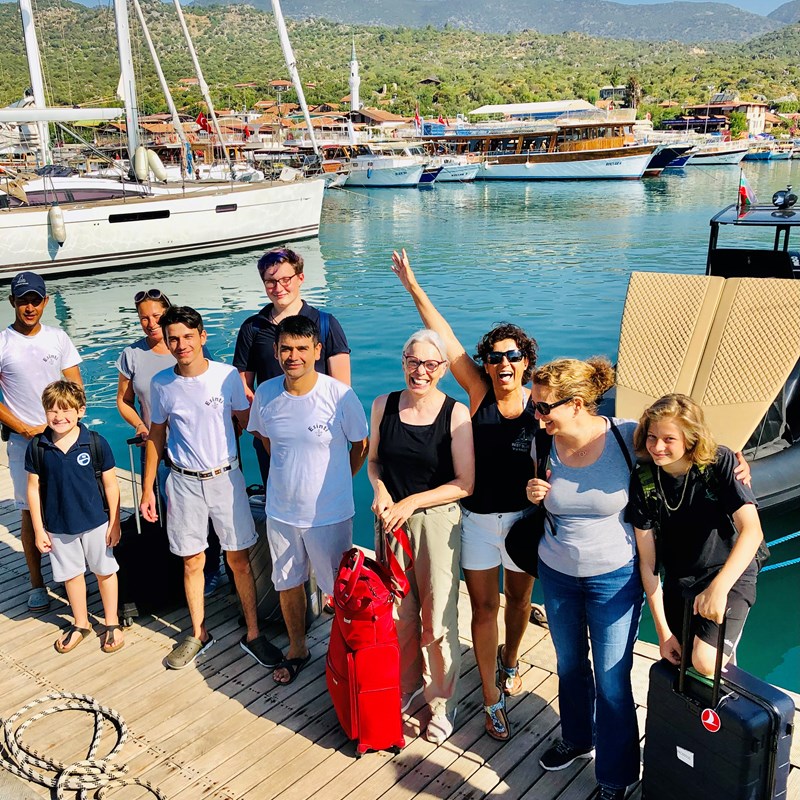 Group from England
Oktober 2017, England
What a super week Osman, your boat is so beautiful, we so enjoyed the itinerary. You and your crew were so polite so efficient, so willing to help. The food was so delicious and the cabin really comfortable. Everything was perfect. We look forward to a trip again. 
Penny & Eric
We have had the best time on your beautiful boat. Thank you for looking after usso well
Anne & Peter 
Fabulous holiday- outstanding crew. Nothing was too much trouble. Super food!!
Jenny & Howard 
Absolutely fabulous week! We all had an amazing time, fascinated by Osman and his marvelous crew. Everything was perfect. We repeat thank you Osman , Mehmet and magnificiant chief Cem!!
Rosemarie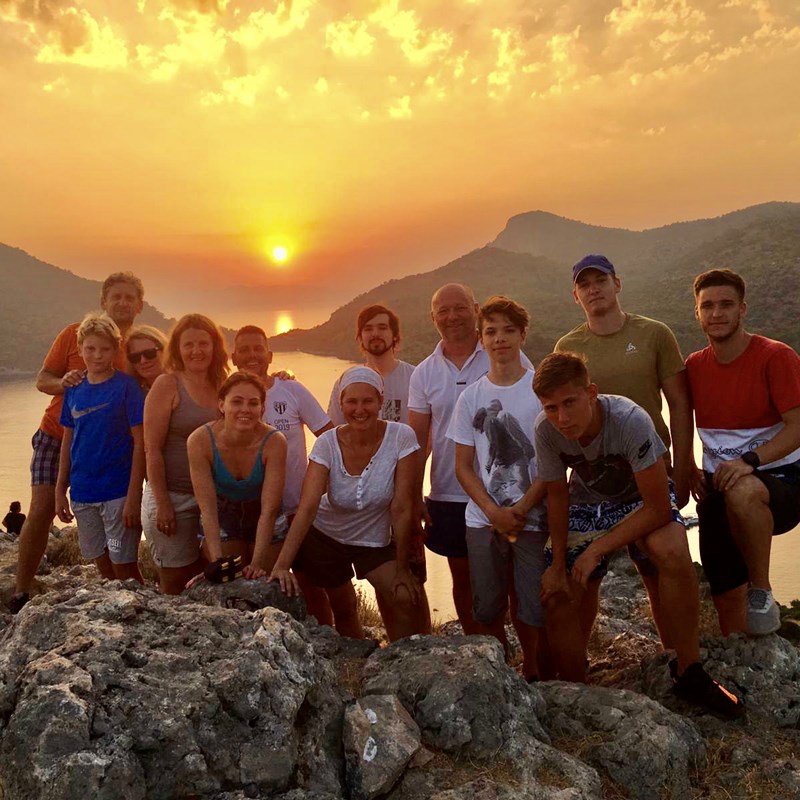 Group from Slovenia
Juli 2018, Slovenia (they have been coming every year since 2003, for two weeks each) 
Dear Osman, Cem, Ozan & Berkay 
You made our holidays fabulous, full of magic, having us Turkey in all its beauty.
Yesterday the guide who took us to Yanartas said that Osman and Cemare the best crew in Turkey. We all have the same thought.
Osman, you are the best captain , Cem is the best cook , Ozan and Berkay are the best crew, to become excellent sailars & captain.
This is only one of the thoughts. You all are wonderful people and that s why we always come back to you. For you gladly your love, with us....Esinti and we love you too!!
too many many thanks.
Tadeja & Vid & Co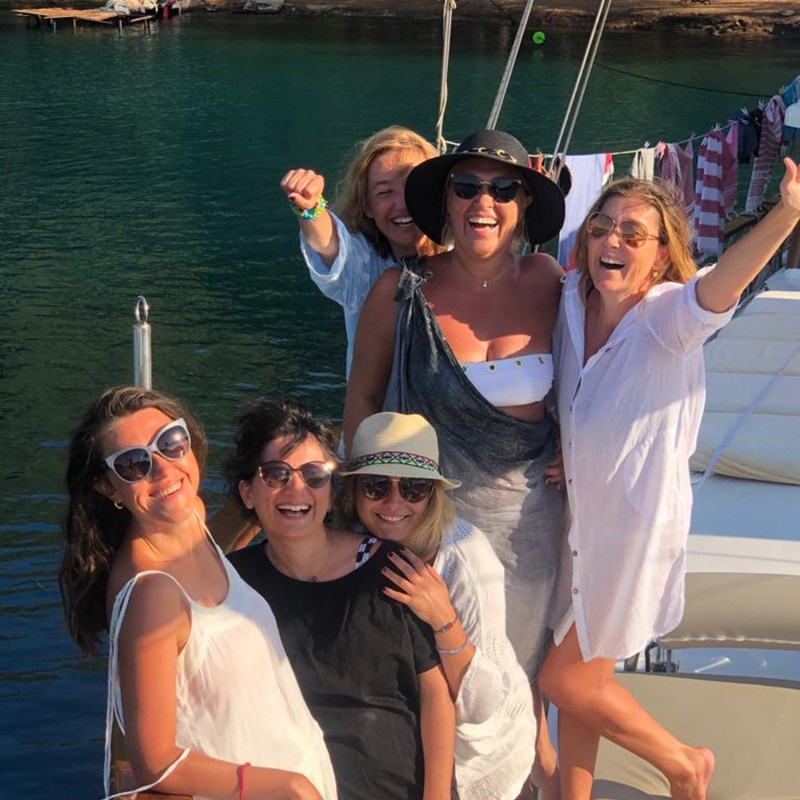 Group from Austria
Oktober 2010, Austria (they have been coming every year since 2002, for two weeks each)
Hopefully your travellers group is well installed on the Esinti. Everything will be alright wit captain Osman, his crew and you. 
It was a pleasure that we have have had you on board Sema.