Gocek – Fethiye – Dalyan - Marmaris
Sailing route
Day 1: Arrival in Gocek
Day 2: Göcek - Binlik Bay
Day 3: Binlik Bay - Sint-Nicolas Island
Day 4: Sint-Nicolas Island - Fethiye
Day 5: 12 Islands in Fethiye
Day 6: Fethiye - Dalyan delta
Day 7: Daylan delta - Marmaris
Day 8: Marmaris - Airport Dalaman
Arrival Göcek
Day 1
From the airport you will be picked up and taken to the port of Göcek. The transfer takes about 20 min.In the harbor you will find the traditional Turkish gület, where you will be accompanied by the crew to your cabin. The gület leaves tomorrow (depending on the flight times) to a quiet bay. You can swim and recover from the flight or discover beautiful Göcek.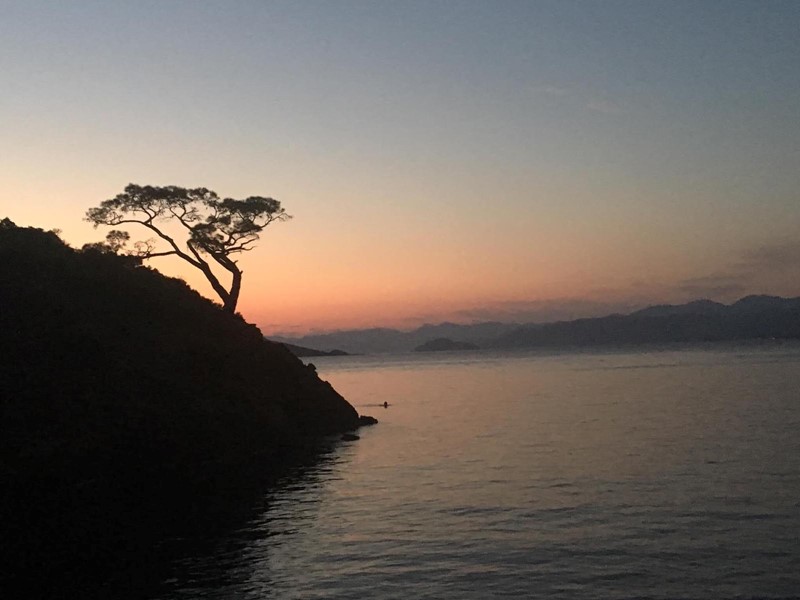 The bays of Göcek
Day 2
Today you sail to two different, beautiful bays, located around Göcek. In the evening you stay in Binlik bay.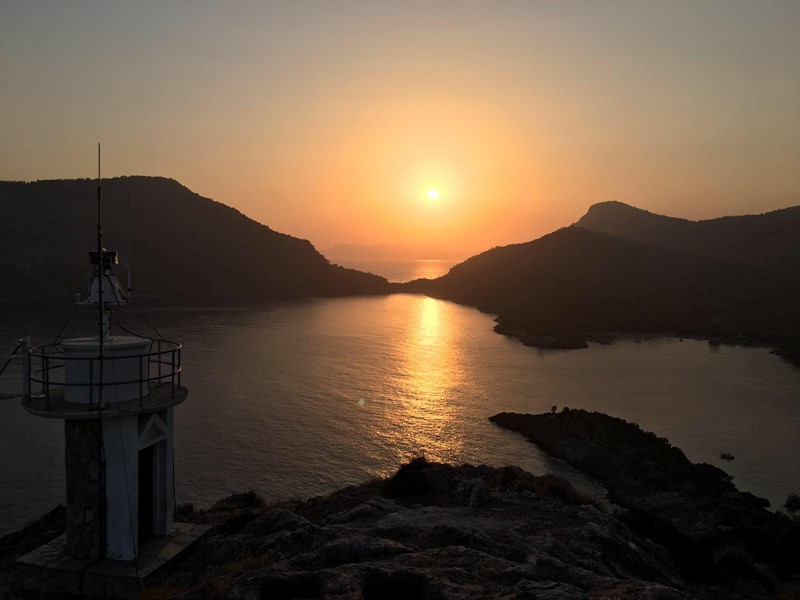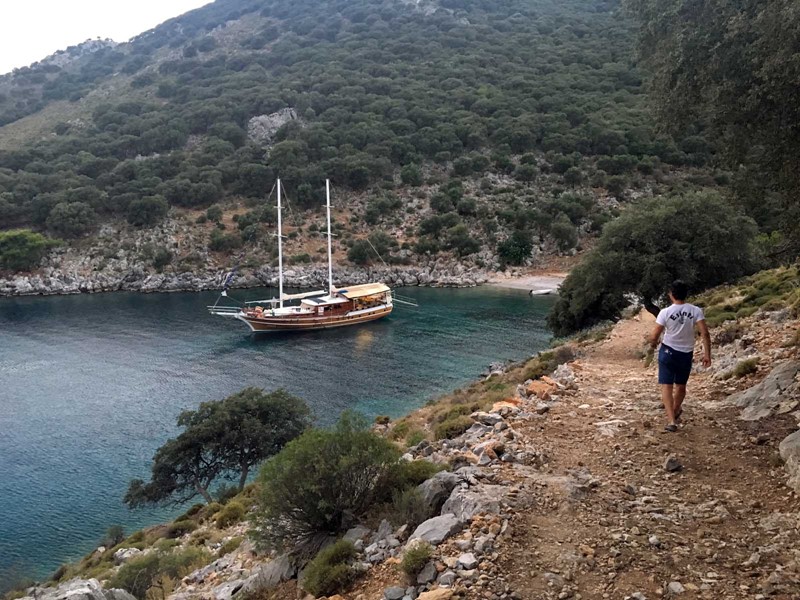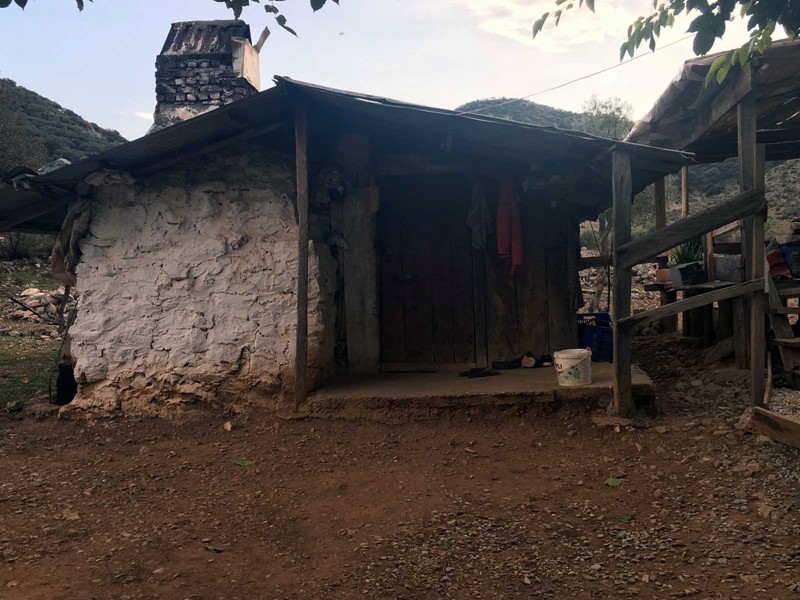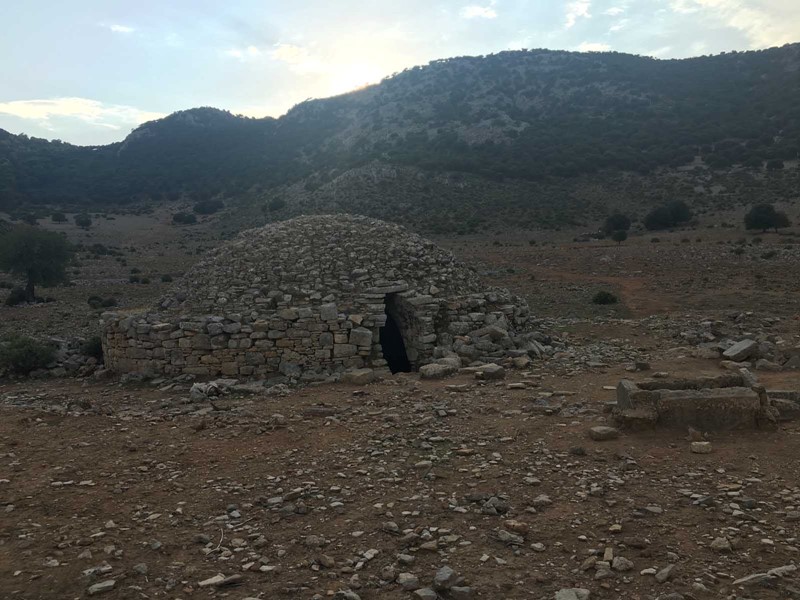 Aga bay and hiking on Lycia Way
Day 3
Today you sail to Aga bay. Here you can do a non-committal, paying 2 to 3 hour walk. The local guide will introduce you to the well-known walking route Lycian Way. Sunset on the island of Saint Nicolas, Oludeniz (Dead Sea).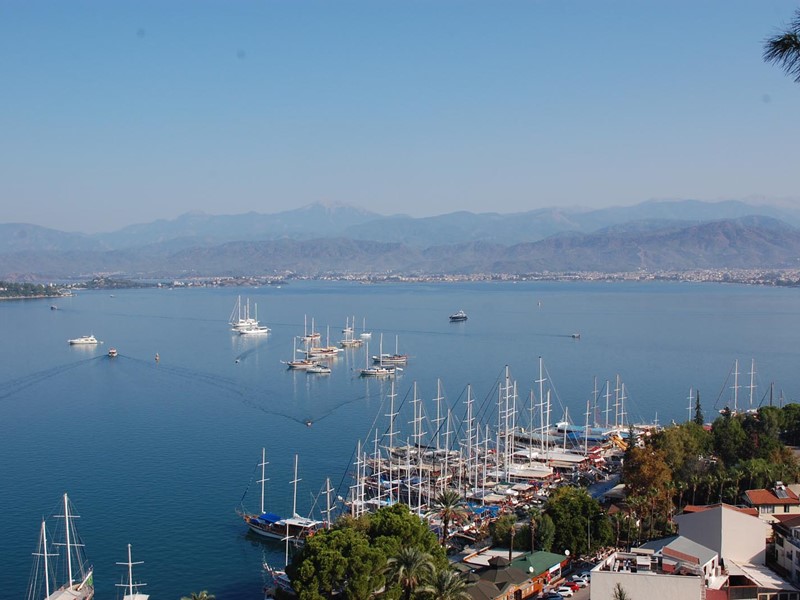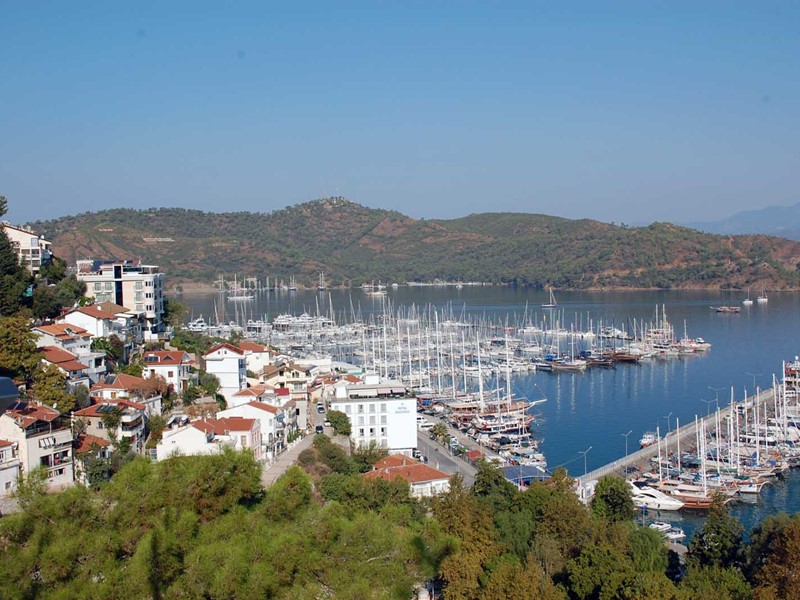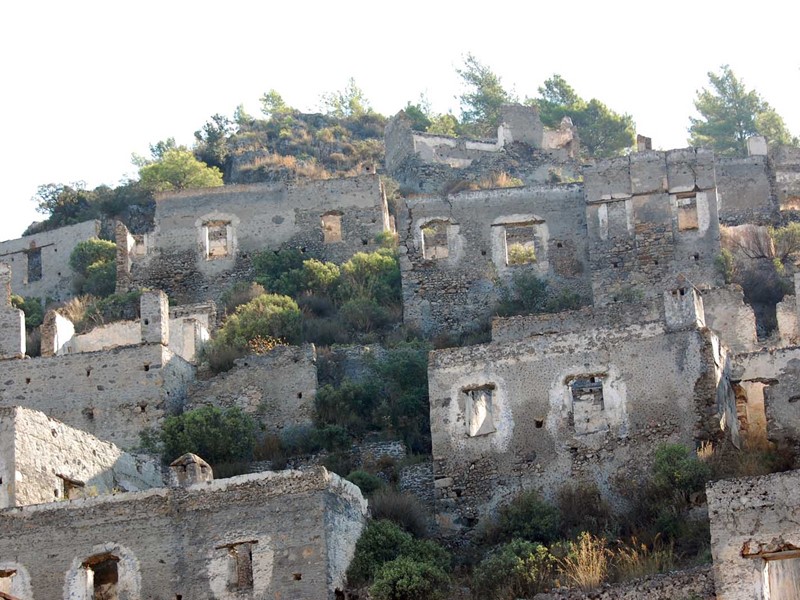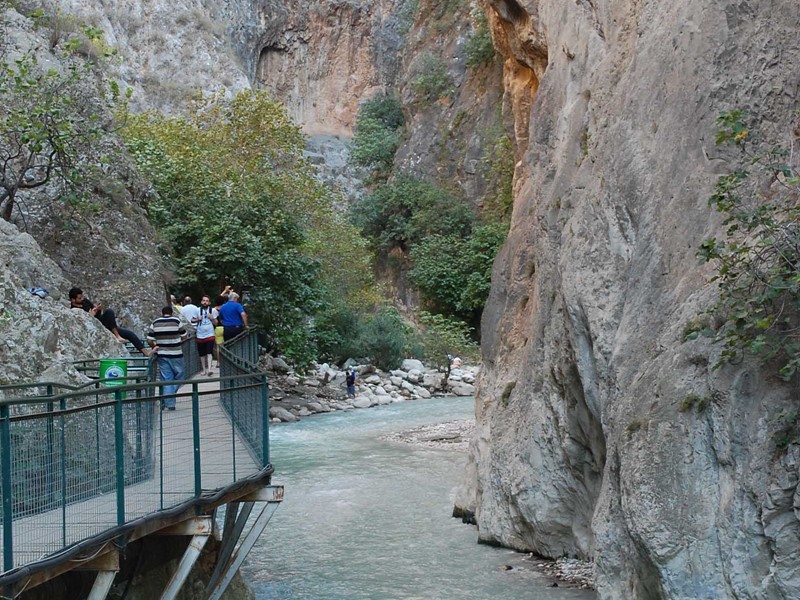 Fethiye and Kaya Koy/Livissi
Dag 4
Today we stay in Fethiye. You can shop, go out in the evening, without obligation (paying) trip to Kaya koy / Livissi, a museum village. Consists of hundreds of dilapidated Greek-style houses and churches. Sakli knows, hidden canyon and Gizli knows, hidden waterfall.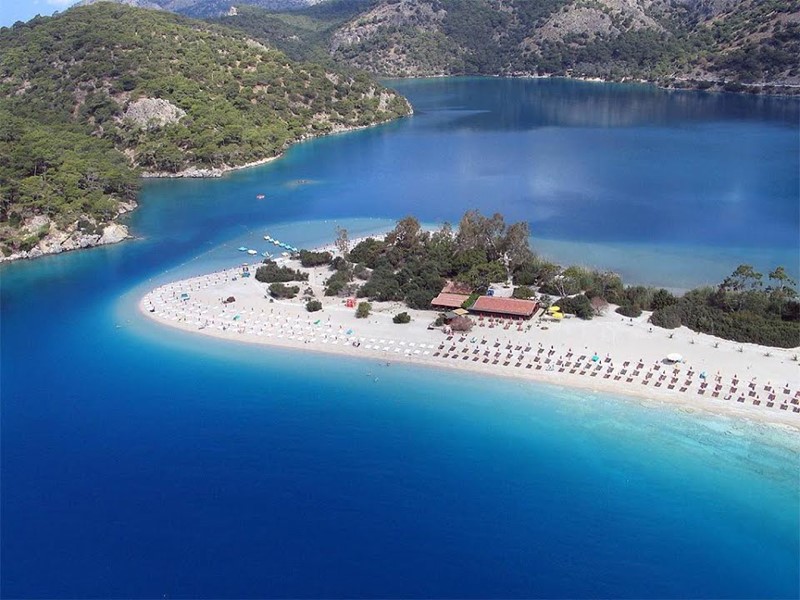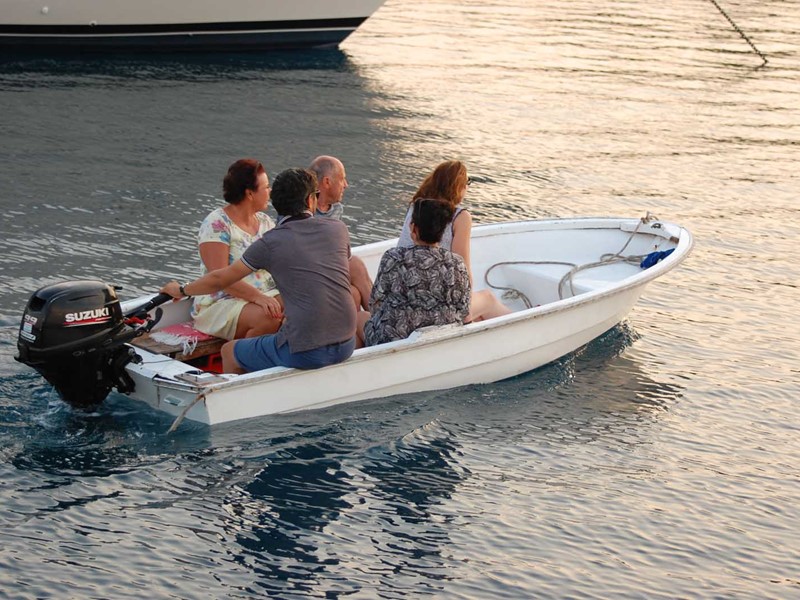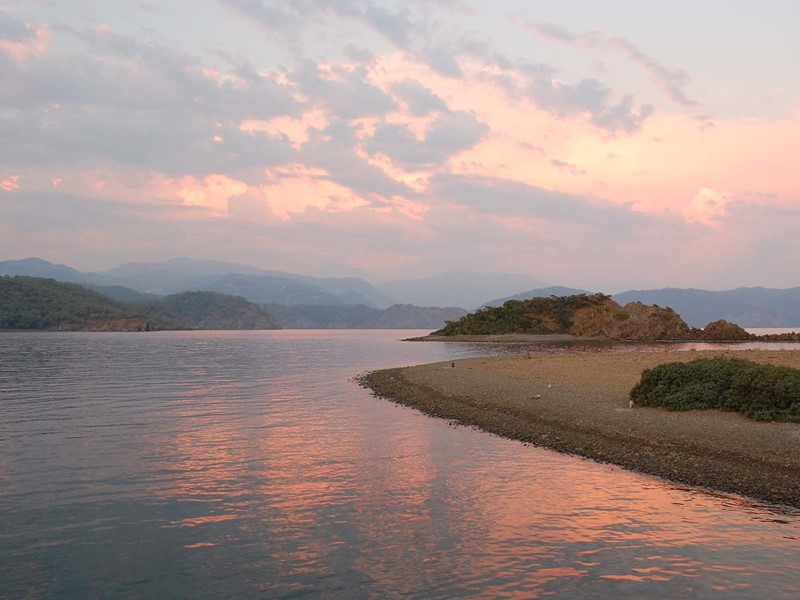 The 12 famous islands in Fethiye
Day 5
Today you go to the famous 12 islands in Fethiye. Here you will find a long sandy beach in the water for hiking. In the evening the boat stays there.
Dalyan delta and dive in mud bath.
Day 6
Today you sail to the Dalyan delta. No obligation, paying boat trip through the river and hike on the Iztuzu beach, the most important nesting sites for the Caretta caretta turtles. Visit to the Kaunian rock tombs and Caunos and a warm dip in the healthy mud bath.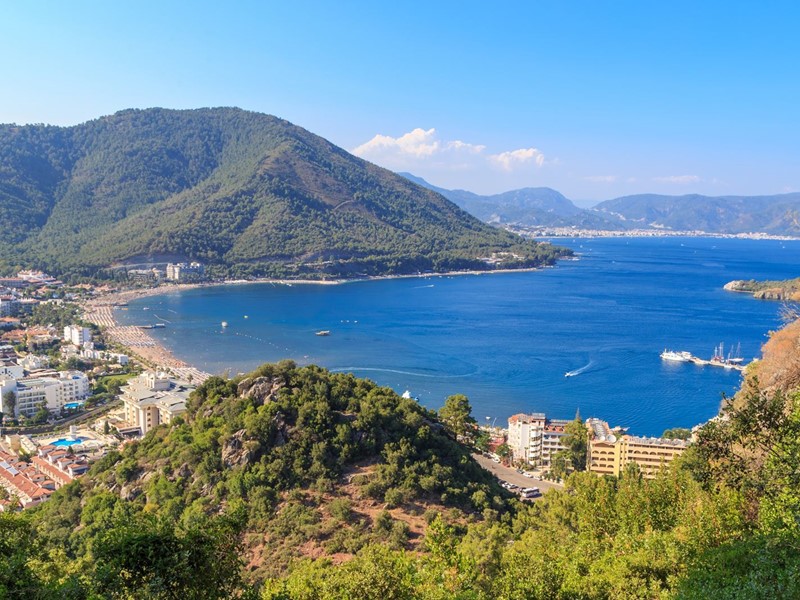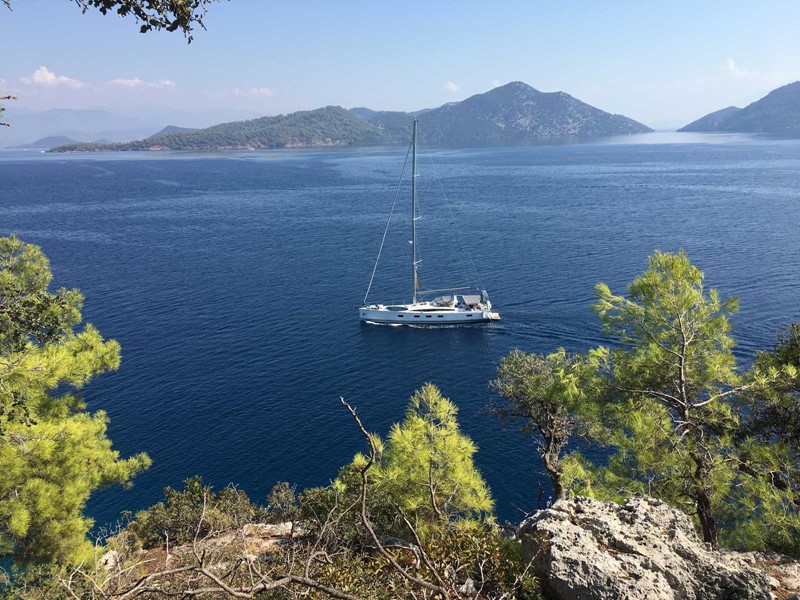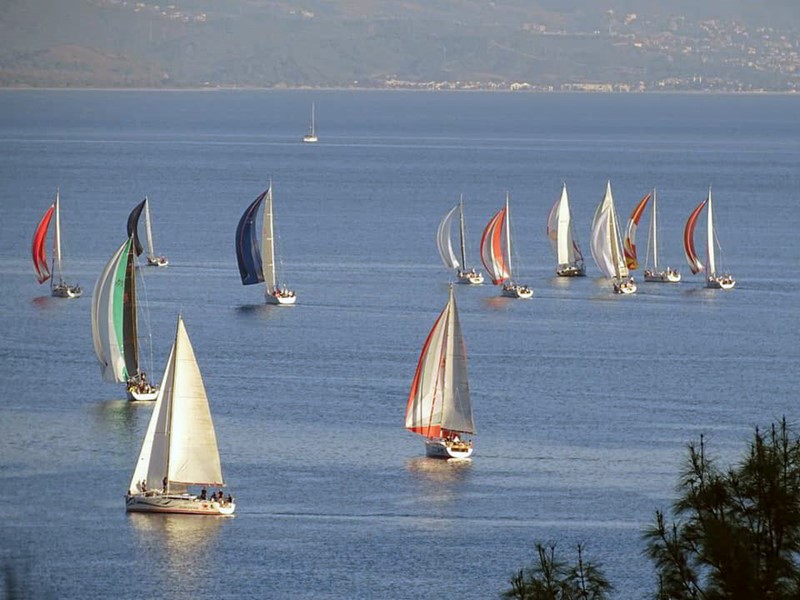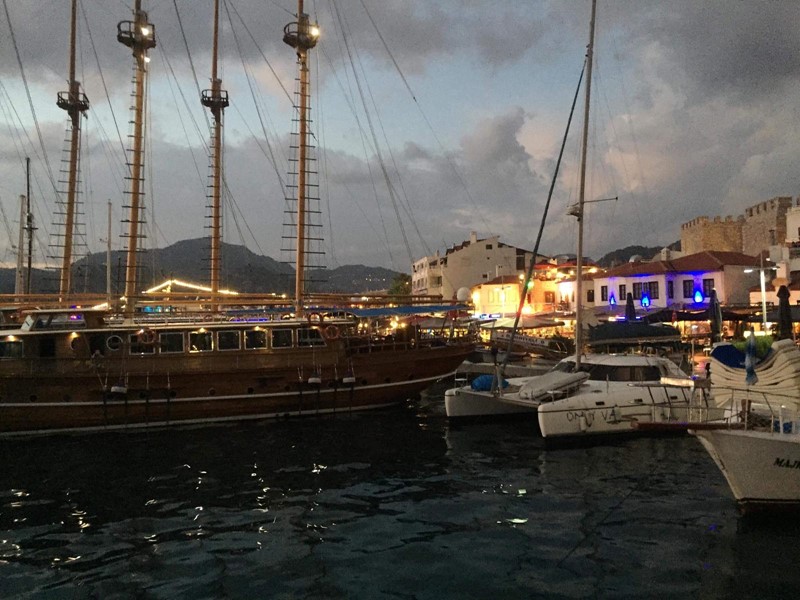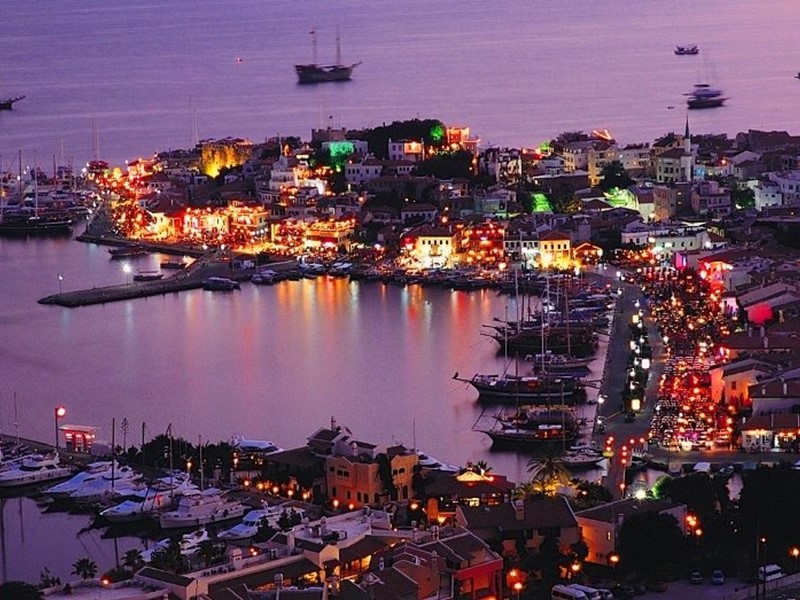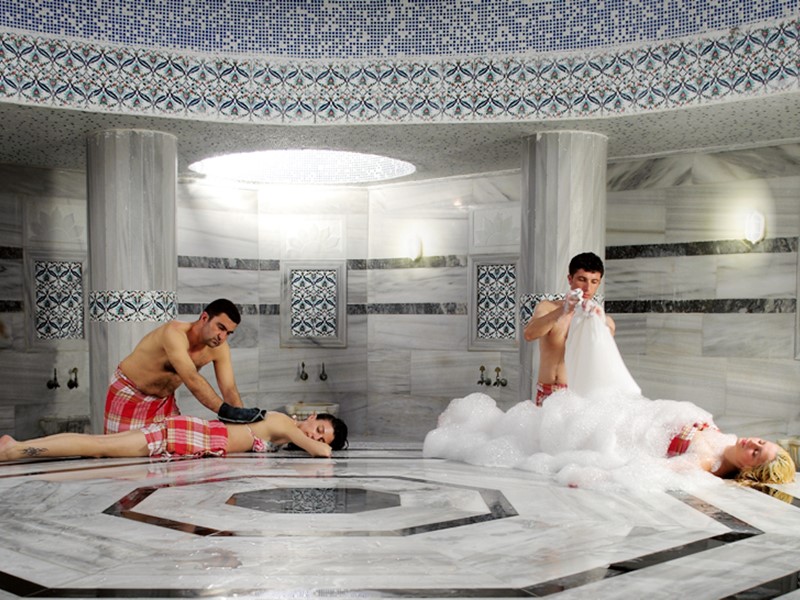 Marmaris, shoppijng and wellness
Day 7
The gület sails to Marmaris. You can shop, go out in the evening, go to the wellness hammam free of charge (supervised).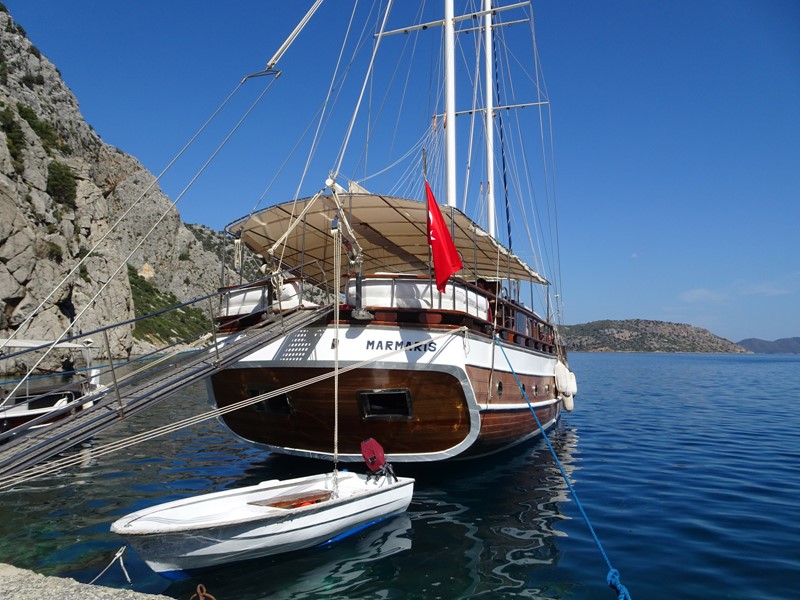 Drive to Dalaman and return flight
Dag 8
You will be brought back to Dalaman Airport for your return flight.
Do you already want to leave?
Request your reservation in time
What do you want to experience? What does your dream trip look like? Let us know and we will put together a tailor-made cruise. Request a free quote.